Note: The Pinch of Yum video gear is also covered in our Food Video Course. To view the course, you can sign up for Food Blogger Pro here.
We've started shooting videos for Pinch of Yum's YouTube channel and social media channels, and it has been a fun challenge for us!
We've had a handful of people email (and post to the FBP forum) asking us what equipment we're using to shoot these videos. That's why we put together this list of what we're using, some basic examples of how we use it, as well as some other common video-related questions we've gotten recently. We'll cover:
Equipment for Shooting DSLR Recipe Videos
We use a Canon 7D to shoot almost all of the video you see on Pinch of Yum's Facebook, Instagram, and YouTube channel. We occasionally will use an iPhone when we don't have the 7D readily available (more on that in a bit). We shoot our videos at 24fps. This gives the video more of a cinematic or "Hollywood-like" feel to it. 30fps or 60fps would feel a bit more digital. 60fps is reserved for capturing really fast motion, or to create a really dramatic look that might feel out of place for a typical recipe video.
If you're using two cameras to shoot your recipe videos and want a cheaper option than a second Canon 7D, the 80D is very similar at a slightly lower price point. We use this camera for our side-angle shots when we really want to highlight the detail of the recipe – think stringy cheese, melty butter, sandwich cross-sections, etc. The 80D is nice because it has a swivel screen that can help you keep an eye on what you're filming no matter where you are.
This is the lens we use for the wide, overhead shots, and it works really well for close-ups too. It's not a prime lens, which means that you can zoom in with the lens itself, rather than zooming in during post-production.
And for those side-angle shots, we use the Canon 55-250mm. It's a more budget-friendly zoom lens for those close-up detail shots.
You're going to want a card that can handle the speed and size of your footage if you're shooting on a DSLR. In terms of space, what we would recommend is something above 64 GB (we use a 128 GB card). You could probably get away with 32 GB depending on how long the videos are that you are creating. Look for U3 Class 10 cards from professional brands like SanDisk or Lexar.
This is a heavy-duty, strudy camera mount perfect for shooting top-down. It has aluminum/steel legs that sit on your video surface. You can easily attach your camera and a monitor to this mount, so it's a great option for those Tasty-style videos.
The Manfrotto 055XProB has a middle column that rotates to horizontal, so you don't need a separate arm to shoot top-down with this tripod! That said, you can also use this tripod for side-angle shots as well, so we really like using the Manfrotto for side texture shots and the Glide Gear OH 100 for overhead shots. You will need a ball head so that you can attach your camera to the Manfrotto tripod, and the Manfrotto 327RC2 is a great option.
Another side-angle tripod option is the Magnus VT-4000. It also has a fluid head which is great for vertical or horizontal panning. We don't pan too much in our recipe videos, but depending on your brand and your style, you might really like this feature.
Top-down videos are great, but it's sometimes difficult to make sure your food is centered in the frame, in focus, or overexposed because of the angle your camera is at. That's where a monitor comes in. We attach the ProAm monitor to our DSLR so that we can see what's being captured in the shot. Some other options are the Lilliput Hd70hp 7″, the ProAm USA Iris Pro HD 7″ Monitor, and the IMORDEN 7″.
You'll also need a way to connect your monitor to your camera. The Imorden 7″ Articulating Friction Magic Arm or the SmallRig Clamp Mount with Ball Head Mount Hot Shoe Adapter and Cool Clamp are good choices.
We use natural light whenever we can, but the weather just doesn't cooperate sometimes. Lindsay has used the Lowel EGO lights for artificially lit photography, and they work great for video too.
That said, they haven't been available for some time. You can find some used or DIY options online or try the Amazon Basics version.
We have a whole course about artificial lighting on Food Blogger Pro where Lindsay walks you through how to use an artificial lighting setup. Artificial light will give you the freedom to shoot video whenever and wherever you need to.
11. Extras
Here are some additional, smaller items that will make your filming process a lot easier:
HDMI to Mini HDMI Cord: If you're using a monitor when filming, you'll need a cord so that you can connect that monitor to your camera. Based on the cameras and monitor we use, this is the cord we need. Be sure to check your specific cameras and monitor to figure out what kind of cord you need.
Manfrotto Mount for Universal Cell Phone: If you decide to get a Glide Gear tripod, you can use this adapter to shoot video with your iPhone!
Canon EOS Utility: Since we shoot with Canon cameras, we use a free (!) program called EOS Utility in order to tether our side-angle camera to a computer monitor. We can see what our camera is recording and adjust our camera settings straight in this program.
USB to 5-Pin Mini-USB Cable: This is the cord we use to tether our camera to our computer monitor.
White Balance Cards: We use white balance cards to set custom white balance before a shoot. They help with the overall "look" of the final video.
Bounce Cards: Just like in photography, we use bounce cards to lighten up some dark areas in our shoots. We don't use them all the time; instead, we use them as-needed if the lighting is sub-par. We use the foam core boards from craft or office supply stores!
Diffusers: You know that beautiful, soft light you see in really awesome photographs? The same principle applies to video! You can use diffusers built specifically for photography, or you can find a sheer curtain that you can hang in your window.
Google File Stream: We use Google File Stream to help us organize and collaborate on our videos. It's part of GSuite from Google.
My Passport for Mac Portable External Hard Drive: Video files are big, so a big external hard drive is great for organizing, storing, and protecting your clips.
Equipment for Shooting iPhone Recipe Videos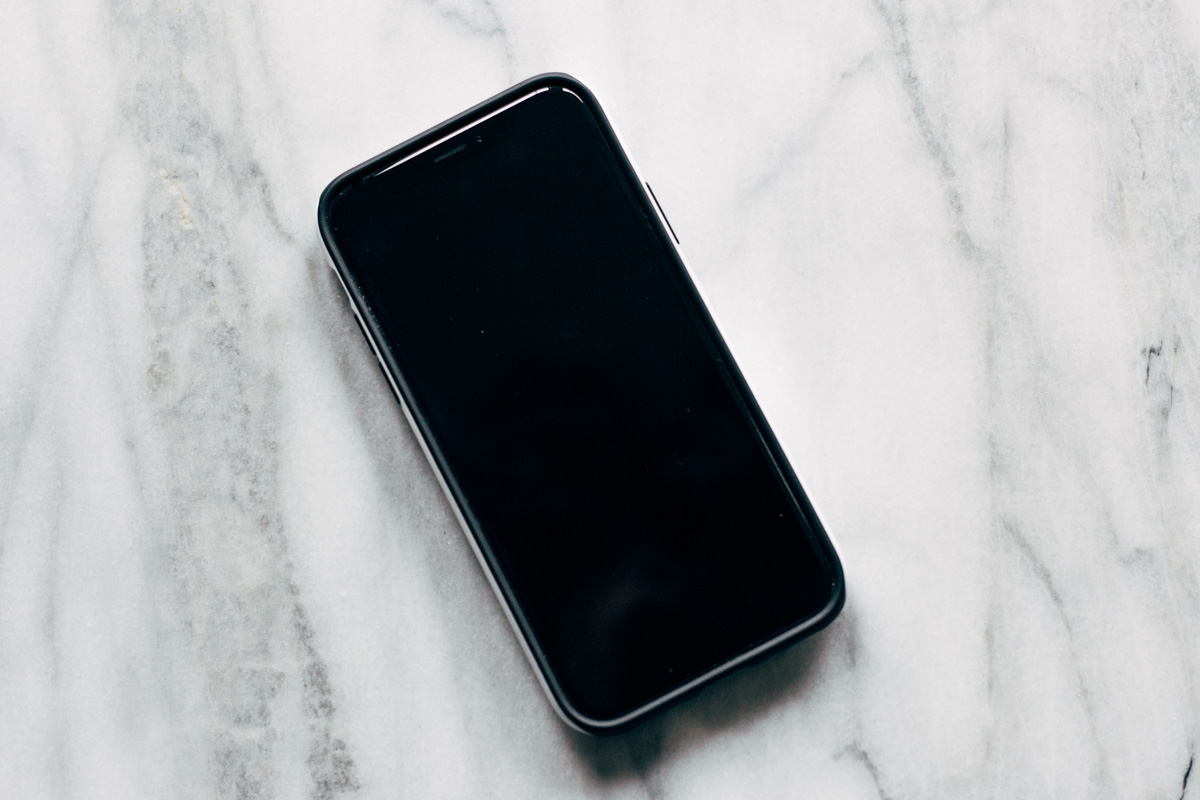 Would you believe that Lindsay shot one of Pinch of Yum's most popular recipe videos by herself using her iPhone? It's true – check it out here. Smartphones can be a great way to start shooting recipe videos if you're not quite ready to jump into DSLR videos. Plus, shooting a smartphone recipe video is as simple as hitting record on your camera app!
You can also use an iPhone to capture audio, as the audio recording capabilities of DSLR cameras is really bad. We've only been using the iPhone lately because I borrowed out the audio record that I usually use (see below).
We really like using the Overhead Pro Tripod for iPhone video. The nice thing about this tripod is that it has an arm, so that the camera is far away from the legs of the tripod; you're not getting those in your shot. Smart phones are light enough that this very small tripod can support it, so it's a great economical option.
Just like the monitor for DSLR videos, we use Reflector 3 so that we can see what the phone is recording without having to look at the phone screen itself. It hooks up wirelessly and broadcasts your phone video onto your tablet or computer.
We used the Zoom H4N audio recorder for the Food Photography Lighting and Putting it All Together courses that Lindsay did on Food Blogger Pro along with a clip-on mic. It's a great mic for picking up the audio in a room, but it's not quite as good as using a clip-on microphone like the one below.
We ordered two of these mics. I've used this mic when I worked for a non-profit. It was the mic that was recommended to me by a video production company as the best of the "prosumer" level mic. In other words, it's the best mic you can get without having to spend a crazy amount of money for a professional mic.
That being said, it's still a really expensive mic. I'd advise you to only purchase this if you're really going to dive into the video stuff. The Zoom H4N is a much more affordable option is you're just getting started.
Editing Software for Recipe Videos
When FCPX first came out there was a lot of push-back from the video editing community because the software looked and acted a lot like iMovie, which was great for beginners but frustrating for pro-level editors. Apple has significantly improved the software since then, and it's now an awesome prosumer-level software. It's not quite 100% pro, yet it's not quite 100% consumer.
How do I feel about it? I love it. It's easy to use and I can get the results I want.
One of my favorite features is Synchronize Clips. I use this feature to quickly and easily synch up the audio and video clips for the shoot.
If you're already using Adobe Lightroom and/or Adobe Photoshop for your food photography, you might want to add another Adobe product to your workflow. Premiere Pro gives you a lot of control in terms of the final video, and you can export your video as a square for social media directly from this app. It's also great for those who are working on Windows computers – Final Cut Pro X and iMovie (below) are both only for Macs.
You can use iMovie on a desktop or on an iPhone, so it's a great solution for those who want to try their hand at phone videography. It has a few more limitations than Final Cut Pro X or Premiere Pro, but it's a good solution for just starting out with video editing.
Common Questions About Shooting Recipe Videos
But wait, there's more! Here are some of the most common questions we get about how we shoot recipe videos, along with some quick answers to get you started:
What's the best lighting for cooking videos?
There are two kinds of light to use for food video – natural light and artificial light.
At Pinch of Yum, we love using natural light for our recipe videos. It's gorgeous, soft lighting that matches the food photography style on the blog. Plus, it's free!
There are a few things to consider when filming with natural light. Find a location where the light is even for the longest period of time. A north facing window is a great location to shoot, but explore your space to see what's best in your unique shooting location. When filming video you are typically working over a longer period of time than you are when shooting still images. During that increased filming time, natural light can shift and change with the time of day and weather. Be sure to monitor the light as you film and adjust your white balance and fill cards accordingly.
Changes in white balance can be adjusted in the editing process, but just like still photography, you will want to get as close as possible when filming to make the editing process as simple as possible.
Artificial light is also a great option. It provides even, consistent light and light temperature that you can turn on anytime of the day. That being said, artificial light can be a costly option, particularly if you are hoping to replicate the true beauty of natural light. Depending on the size of your work space, working with artificial lights can be bulky and cumbersome to work with and store.
How do I make cooking videos like Tasty?
The Tasty-style of recipe videos have become a fun and popular way to share recipes. They are characterized by quick, overhead video footage demonstrating a recipe typically set to fun music.
Here are some tips for making your own Tasty-style food videos:
Overhead Angle – whether you are using a DSLR or your camera phone, Tasty-style food videos need an overhead camera angle. Get a tripod that has the ability to hold your camera horizontally over your work surface while you film.
Close Up/Side Angle – While Tasty-style food videos stick mostly with overhead angles, there are occasional close ups or side angles that break up the overhead footage. By adding in this side angle, it helps to create transitions between long periods of stirring, whisking or long cook times. The close up can also create interest by showcasing the enticing texture of the food. These close up or side angles can be shot with a second camera set off to the side or by simply moving your first camera down or zooming in during certain points of the recipe process.
Speed – There are a variety of platforms to share your recipe videos, and some have limits to the length of the video. Tasty-style videos typically are sped up to keep a snappy feel and move the viewer through the recipe without focusing on some of the longer, more monotonous steps. That being said, when editing your video, be sure to find places within your recipe to speed up or cut down on length of time to keep the momentum of the video moving forward. This will help keep the viewer engaged throughout the entire video.
Music – There are many places online for purchasing music to use in your videos. We like the YouTube Audio Library, which is free, or Premium Beat, which offers affordable music licenses. Be sure you are reading the licensing information to stay within the legal guidelines of how and where you are allowed to be using the piece of music. Choose music that fits your own personal style and that can help develop your own brand of recipe videos.
Text – A great Tasty-style recipe video has some text, but not too much that it becomes tedious to watch. Basic ingredient titles in an easy-to-read font is best. For recipes that have a complicated step, considering focusing more time of the video on that step as well as providing tips for the viewers in the way of video text.
Share, share, share! – You've just made an awesome Tasty-style video with one of your best recipes – go and share it with the world!
What's the best camera for cooking videos?
At Pinch of Yum, we love using DSLR cameras for shooting cooking videos. There are many different models out there but we recommend checking to see if your current camera has video capability. If it does not or if you are looking to purchase a new camera, here are some things to consider:
Full Frame vs. Cropped Frame – Full frame cameras tend to come with a higher price tag than cropped sensor cameras. We actually do not have a preference here, but what you will want to make sure you choose the correct lens to pair with whatever style of camera you choose. Full frame cameras will give the true focal length of a lens, while a cropped sensor camera will be slightly more 'zoomed in' with the same lens. For example, a 35mm lens on a cropped sensor camera will behave more like a 50mm lens. There are many different equipment set ups that will work for cooking videos but these are all points to consider and research before purchasing any new equipment. By experimenting with your current equipment, it will help give you a starting point of where to go and what to purchase.
Focus – Choose a camera that has tracking focus and/or continual autofocus during video mode. Because of the movement during video shoots, it can be frustrating to try to keep the action in focus manually. Experiment and learn your camera's focus system for best results!
DSLR vs Point and Shoot vs Camera Phone – We prefer using DSLR cameras for our cooking videos. Like natural light, it helps to mimic the overall style of food photography on Pinch of Yum. If your DSLR does not have video capability or you are looking to keep cost down, consider looking into using your camera phone or point and shoot. There are a variety of portable cameras on the market, such as the Canon G7X that give you great control over your video, have tracking focus, great color, as well as a flip up screen to help you monitor or video while shooting. These are also great vlogging cameras if you are ever interested in on-the-go video shooting.
Monitor/Tethering Capabilities – When choosing a camera for cooking videos, consider it's ability to tether or shoot in a way that you are able to see the action while shooting. Canon cameras often come with a free software for your computer that allows you to live view film. This is helpful to be able to see what is in frame while shooting a video. Some cameras have flip out screens that can be helpful, too. Be aware of the size and ease of watching these screens while shooting. You can also purchase a separate HD monitor to connect to your DSLR camera in order view what your camera is recording in real time. Having a monitor or tethering set up is extremely helpful particularly if you are recording videos solo.
How do I edit cooking videos?
There are several editing software programs on the market, and at Pinch of Yum, we use Final Cut Pro X to edit our food videos.
No matter what software you use, here is the general workflow for editing together a cooking video.
Import your clips into your software program.
Drag overhead shots into your project's timeline in the correct order.
Do any and all color correction or exposure adjustments before you start slicing up clips. This will save you tons of time in the editing process.
Decide what side angle shots or close up shots you want to use (if any) and lay over the top of the overhead shots. Do any color correction to those clips.
Speed up clips. We typically speed up clips anywhere from 2x-4x and occasionally more or less when needed. 2x is a good place to start and can be adjusted as you get further into your editing.
Go through clips and delete any areas without action. These are the periods of time where your hands were not in frame or at the beginning or ending of a clips. Cutting out these down times keeps the video snappy and interesting.
Bring in music.
Adjust clip lengths and speeds to fit with music changes and tempo and to achieve overall desired length of video.
Add in text over video where you want to show ingredients or instructions.
Watch through entire video and adjust anything as needed.
Export video and share.
What about you?
Have you ever recorded videos for your website? What equipment did you use? Software? What did you learn in the process?
I'd love to hear your thoughts in the comments below.