I set a goal to double my blog revenue within three months and, with the info provided by Food Blogger Pro, I was able to accomplish that goal in under 30 days… this website and all of the easy to follow information is beyond valuable. Quitting my day job, paying off my student loans, and buying a house are now all realities of the very near future.

- Beth, Budget Bytes
Growing a Food Blog is Complicated
Food Blogger Pro Makes it Easier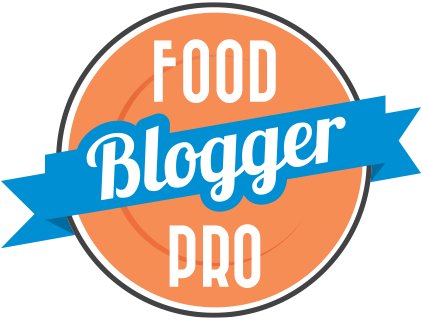 Learn by Watching

We have a library of over 350 easy-to-understand videos made for beginner to intermediate food bloggers.

No Hassle Membership

We think contracts stink. You can cancel your membership at anytime. No questions asked.

Your Questions, Answered

Tired of asking Google? Get your questions answered by other bloggers on the Community Forum.

Foodie, not Techie

We're assuming you're a foodie, not a techie. We teach technical things, but we always speak human.

We Likey Mobile

Food Blogger Pro works on your mobile device, allowing you to watch lessons on the go.

Trusted Around the World

We're international! Food Blogger Pro has over 2545 members from five different continents.
Hi, We're Lindsay and Bjork Ostrom
Our (short) story
Hi, we're Lindsay and Bjork Ostrom. In 2010 we started a food blog called Pinch of Yum. We worked really hard to grow the blog into our primary source of income.
Lots of people asked how they could do the same thing. We built Food Blogger Pro as a place to teach people everything we've learned over the past 8+ years.
21 Key Things
You'll Learn From Food Blogger Pro
The best tools for starting a food blog
How to take beautiful photos with artificial light
How to increase traffic with easy SEO tips
The tools you'll want to create viral food videos
How to set up branded short URLs
Generating income from eBooks
The best way to set up giveaways
Creating and submitting a sitemap
What FTP is and how to use it
How to optimize your images
The best way to structure your blog's permalinks
The right way to use anchor text in links
The most important tools in Photoshop
How to set up a branded email address
Backing up your site so you don't lose content
Adjusting manual settings on your camera
How to set up a caching plugin and CDN
The best way to use affiliate marketing
Using Photoshop to enhance your images
Photo editing workflow tips and tricks
How Google Webmaster Tools can improve your SEO
Six Common Questions
We get asked these a lot.
Can I cancel anytime?

Yep. We think the best contract is no contract. You can cancel your membership at anytime.

What if I'm not a food blogger?

The tutorials can help any blogger, but they're tailored to food bloggers.

What if I don't have a blog yet?

No worries! We have beginner level courses that walk through the blog setup process.

What topics do you cover?

WordPress, blog monetization, food photography, photo editing, building traffic, essential plugins, and more...

What is the Forum?

The Community Forum is a place where you can ask questions to other bloggers about all things food blog related.

What if I'm a career blogger?

You'll find some helpful tips and tricks, but Food Blogger Pro is focused on beginner and intermediate bloggers.
Food Blogger Pro is a great tool for ANY blogger, whether you're in the development stages or are looking to step things up. Food Blogger Pro will help you avoid timely, and potentially costly, mistakes by providing tips that have already been tested. I wish FBP had been around when I started my site; it would have made things SO much easier!

- Tieghan, Half Baked Harvest
Pam

"I will now fit in at the Wordpress Monthly Meetups here in Atlanta."
Marie

"I'm love love loving the videos! You have done an absolutely wonderful job. I'm hooked."
Sherri

"Every question I've ever had about food blogging has been answered in one place!"
Sonja

"I went from a few hits a day to hitting 1,500 page views in the past month."
Sarah

"I'm absolutely blown away by Food Blogger Pro, it has exceeded my expectations."
Kris

"Although I've only been able to watch a few videos so far, I am finding them invaluable!"