Turn Your Passion into a Thriving Food Blog and Do More of What You Love.
Join Food Blogger Pro today and save $100 🎉
Join & save $100!

We Hear It Time And Time Again:
Blogging is Tough.
And you might be in the same boat. You're feeling stuck, like you've hit a wall and you aren't making any progress,
You want to take action with your blog, but you don't know where to go next. You may be thinking:
Am I doing this right?
How can I get more pageviews?
How can my site rank higher in search results?
Am I spending my time in the right places?
How can I start making money?
We Can Help.
Introducing The
Food Blogger Pro Membership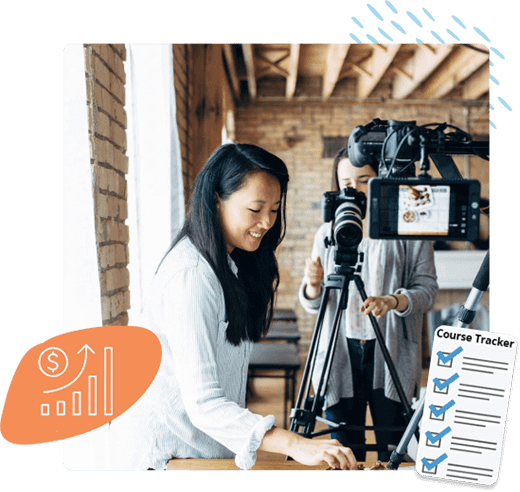 We help creative foodies (like you!) achieve the dream of building a successful food blog through education and community.
Whether you want to share your passion for food, earn extra money on the side, work for yourself, or simply use your blog to connect with others —
We're here to support you in your journey so that you can take the guesswork out of the blogging process and focus on doing what you love.
The Food Blogger Pro
Membership Will Help You:
Confidently Take Action

No stone is left unturned. We teach you everything we know, so you can learn what you need to, when you need to — and confidently make changes to your blog yourself.

Our deep-dive video trainings provide step-by-step directions to keep you moving forward so you can build a blog you're proud of.

Follow Clear & Proven Strategies

You can trust us to lead you from one step to the next.

Food Blogger Pro courses are taught by expert bloggers with 10+ years of experience. We share how we built a food blog with over 80 million pageviews every year, plus new strategies and trends we've learned as we adapt to the ever-changing blogging industry.

Get Your Questions Answered

Don't let indecision or confusion stall your progress ever again.

No longer will you be searching endlessly for answers on Google, YouTube, or social media. Big questions or small, our detailed video courses, active forum, and members-only Q&As are built to help you find reliable answers fast so you can get unstuck and keep moving forward!

Save Time

You wear a ton of different hats as a blogger –– you're a writer, a photographer, a recipe developer, a keyword researcher, an email marketer, and a social media manager –– and it takes a lot of time to get it all done.

Make the most of your time by finding tried and true answers to your questions all in one place on Food Blogger Pro.

Build the Life You Want

Bloggers come to us wanting advice about making money and balancing full-time work while running a side hustle.

Members get access to the monetization, traffic, and workflow strategies that we've tested and refined throughout our time running a profitable blog and years coaching new and growing bloggers to do the same.

Gain a Community

The missing ingredient you didn't know you needed!

Connect, collaborate, and troubleshoot with hundreds of other food bloggers and industry experts from around the world to stay motivated, inspired, and encouraged.
We've Helped over 10,000+ Bloggers Reach their Goals.
Here's how we can help you, too:
An Extensive, Evolving Course Library
Taking you step-by-step through the topics that bloggers need to know to build a successful blog.
An Extensive, Evolving Course Library
Taking you step-by-step through the topics that bloggers need to know to build a successful blog.
Heather Bilyeu
Fueling a Southern Soul
Your go-to resource for any blogging question
I will sing Food Blogger Pro praises for all of time because of what I have learned and continue to learn on a yearly basis over 3 years of being a member. It is my #1 go-to source for any blogging question — even before Google or YouTube.
The amount of time and effort the FBP teams puts into the amount of content, the relevance of content, and DETAIL cannot be overlooked.
Expert Guidance
Backed by 10+ years of blogging expertise and a community of creators, doers, and makers.
Expert Guidance
Backed by 10+ years of blogging expertise and a community of creators, doers, and makers.
Aneesha
Spice Cravings
Tried and tested solutions by fellow bloggers
In my 1st year of blogging, Food Blogger Pro was like life support. With a zillion questions popping up in my journey constantly, I was relieved that I could find tried and tested solutions by fellow bloggers.
Active Community & Support
The Food Blogger Pro Community ensures you're not alone in your pursuit of answers and progress.
Active Community & Support
The Food Blogger Pro Community ensures you're not alone in your pursuit of answers and progress.
Amy
Gourmet Done Skinny
Quickly find reliable answers to your questions
I love the Food Blogger community forum. If I have a question, I post it in the forum and help is on the way!
As a Food Blogger Pro Member, You Get Access To:
80+ In-Depth Blogging Courses

Monthly Live Membership Calls

A 24/7 Community Forum

A Dedicated Support Network

Discounts on Blogging Tools and Gear
Food Blogger Pro Helps You Focus on What You Love to Do.
We'll help you build, grow, and monetize your food blog without overwhelm.
Hi, we're Lindsay & Bjork Ostrom
Founders of the food blog, Pinch of Yum.
We started our food blog, Pinch of Yum, as nothing more than a hobby to share recipes we love with our friends and family. Lindsay was a full-time 4th grade teacher, and she was working on and growing the blog on the side.
Since then, we have grown Pinch of Yum to over 80 million site visits every year, and now it provides our full-time income and allows us to support a whole team of creatives.
With over 10 years of blogging experience under our belts — and not without a lack of trial and error — Food Blogger Pro is the place where we share everything we know to help other food bloggers reach their goals.
We value the idea of 1% Infinity
We've seen the greatest success through Pinch of Yum by making a tiny bit of progress each and every day (1%), forever (infinity). This is how we will always approach sustainable and long-term blog growth, and our hope is that you'll trust the process and put in the work to make it happen.
Food Blogger Pro Alumni
Here are some of the bloggers we've supported along their journeys

Why Stay Stuck?
Where do you want to be in 3 months? 6 months? A year?
Wherever you want your blog to be, it's going to take consistent learning, hard work, and commitment to the process to get you there. Don't let unanswered questions, endless Google searches, and hours of wasted energy keep you from your blog's full potential.
With Food Blogger Pro, you can get your questions answered and learn how to implement the strategies that work all in one place with a community of peers and experts to help you every step of the way.
Start, Grow, and Monetize Your Blog with Confidence
And join today to save $100!
$250 per year
Cancel anytime.
Immediate Access to 350+ Videos in our Course Library

Access to a Private Community Forum

Active Support from Blogging Experts

Monthly Member-Only Live Q&A Calls

NEW Monthly Coaching Calls with Bjork

Exclusive Access to FBP Industry Experts

Discounts on Recommended Tools and Products
Food Blogger Pro
Member Success Stories
Hard work and strategic action helped these bloggers build and grow successful blogs.
Rodney
Hot Rod's Recipes
Rodney's traffic skyrocketed to almost 45k views a month
Looking for guidance on building traffic? LISTEN to these experts. They speak the truth. Because of Food Blogger Pro, I went from 600 views a month to almost 45k views a month. If you listen carefully and make the recommended changes, you can make a huge impact in a short amount of time.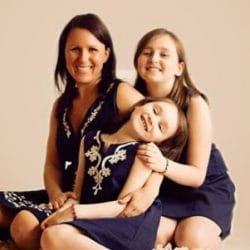 Tammy
Organize Yourself Skinny
Tammy went "Pro" and left her full-time job with confidence
After 12 years working full-time in Higher Education, I resigned from my position to become a full-time professional blogger. This was a decision I did not take lightly. But in the last 7 months I made more money blogging than I made in my "real" job and decided it was time to take the leap.
I strongly believe that because of the knowledge you share on Food Blogger Pro, I was able to take my blog to a professional level.
Brenda
Become Betty
Brenda increased her site traffic by 70x
I vastly underestimated the skills that would be needed to run a successful and higher traffic blog. My goal was to hit 1,000 page views a month. After joining Food Blogger Pro, I can say my traffic is between 60-70 times that. I needed a whole lot of tools for my tool box before those magical numbers started happening.
Blogging is ever changing, and the content posted on Food Blogger Pro represents the evolving field that it is.
My Food Blogger Pro membership is one of the most essential investments I've made to date. My only regret was not finding out about it sooner.
Erin
Erin Bakes
Erin's video traffic exploded, even as a beginner
Food Blogger Pro has been absolutely essential to my growth this year! With the training and tools they provide, I started creating videos— and now one of my videos has over 1.3 million views!! (EEEK!)
Try Food Blogger Pro for 60 days.
Our money-back guarantee lets you try us out risk-free.
Our 60-day money-back guarantee allows you the time to explore Food Blogger Pro for nearly two months to see if our community is the right fit for you.
If you change your mind within 60 days of joining, we'll give you a 100% refund — no questions asked.
Overheard through an [anonymous] member survey...
"Food Blogger Pro is invaluable to any blogger. I started my membership pretty much the exact day that I started my blog. The tutorial videos made sure that I was getting started on the right foot.
The live events, community forum, and access to industry experts are such a convenient and affordable way for me to keep up-to-date and find reliable answers when I have questions.
My subscription is absolutely the best investment I could make for my blog."
Food Blogger Pro is designed to support you right where you are now — and help you get to where you want to go.
We're With You Along Every Step of the Blogging Journey
Where do you need support right now?
Start and Launch Your Food Blog
Create a blog you can be proud of — without getting overwhelmed by all of the details or technology it takes to get there.
Whether you want to share your passion for food, earn extra money on the side, work for yourself, or simply use your blog to connect with others — we make it easy for you to achieve long-term success starting right now.
On-demand Food Blogger Pro courses help you:
Feel confident setting up your food blog
Get guidance on how to create a solid brand
Manage your limited time so you can efficiently check tasks off of your to-do list
Boost Traffic and Grow Your Audience
When you're serious about boosting your site traffic, you'll be focused on setting up your blog to attract more readers and keep them coming back for more.
It's time to take your food blog to the next level with more advanced SEO strategies, even better content, beautiful food photos, and a tried and true way to make sure these improvements happen consistently.
On-demand Food Blogger Pro courses are available to help you:
Understand the ins and outs of SEO for food blogs
Build an audience with a smart social media strategy
Juice the low-hanging fruit on your blog by working through our republishing content checklist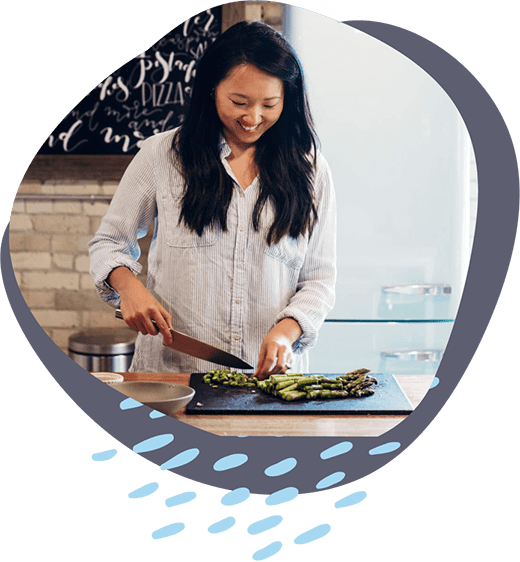 Create a Profitable, Money-Making Blog
Finally get paid to do what you love!
Are you ready to move from "hobby blog" to one that pays the bills (or at least pays for itself)?
Earning more money means you'll be one step closer to your ultimate goal of blogging full-time, quitting your job, or simply spending more quality time with your family.
On-demand Food Blogger Pro courses help you:
Learn how to blog and earn money as a business
Understand how ad networks work and ways you can optimize the ads you run on your site
Work with brands you love on awesome sponsored content
See What's Possible with Food Blogger Pro
Shanna Jones
Dude that Cookz
Food Blogger Pro is the single resource you need to get going and turn your passion into something you would have never imagined.
It's a must for any food blogger starting out and a gem to any tenured food blogger who needs to remain aligned with upcoming trends, changes, and new or efficient ways to work.
Kendall
The Bespoke Bites
I've been able to learn so much about social media strategies, Pinterest, SEO, WordPress, and monetizing a blog — all thanks to the amazing courses and resources Food Blogger Pro offers, not to mention the incredible community forums to answer all the random questions that come up!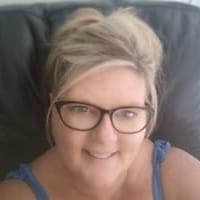 Kim
Let Them Eat Gluten Free Cake
The BEST thing I ever did was subscribe to Food Blogger Pro!! Without it, I would never have taken the plunge to start my blog. The courses and teaching styles of Bjork and Lindsay were key to setting everything up, and I am now happy to report that this has become my full-time job and we are almost at the point of my husband quitting his job to help me! It's very exciting and I still can't believe I'm getting paid to do something I am so passionate about. Thank you guys for making my dream a reality!! 🙂
Kasey
Butter Together Kitchen
Food Blogger Pro helped me become one of those 'six figure bloggers' that I wanted to be when I started the journey with them. From podcasts, seminars, lives calls, courses and discussions, my membership was the biggest resource to help me get to where I am today!
If you're still on the fence…
Back in 2011, we started an experiment on our food blog, Pinch of Yum, called "The Food Blog Money Making Experiment." The Goal? Figure out if it was possible to create an income from a food blog.
In our first month, we made $21.97.
We kept growing and learning throughout this experiment, and eventually we increased our blogging income to five figures per month.
That's why we started Food Blogger Pro — to teach YOU how, too. 😊
Our Food Blogger Pro membership provides expert training, helpful tutorials, and step-by-step guidance to support our members with clear steps, less guessing, and more intentional action along the way.
Our goal is to help you achieve your goals, and we know that we can! That being said, if you find that it's not a good fit, just let us know to take advantage of our 60-day money-back guarantee.
We would love for you to join us so we can help you make the most of your blogging journey.
–– Bjork Ostrom
Frequently Asked Questions
Can I cancel anytime?

Yep. We think the best contract is no contract. You can cancel your membership at any time.

If you're a brand new member, you get 60 days to explore your membership — and if it's not a good fit, we'll process a full refund for you.

What kind of blogger is this membership for?

The tutorials can help any blogger, but they're tailored to food bloggers who are interested in starting, growing, or increasing revenue. Career bloggers may find some helpful tips, tricks, and industry trends on Food Blogger Pro, but the membership is not intended for those who are blogging full-time.

What if I don't have a blog yet?

No worries! We have beginner-level courses that walk through the blog setup process.

What topics do you cover?

WordPress, blog monetization, food photography, photo editing, building traffic, video, essential plugins, and more!

What is the Forum?

The Community Forum is a place where you can ask questions of other bloggers about all things food blog related. Our Food Blogger Pro Industry Experts are in the Forum as well, and they're ready to answer your questions too!

What are the courses like?

Each lesson has a full transcript, timestamps, speed controls, related resources, and auto-play, making it easy for you to learn on your own terms.
Start building your dream blog today.
Join Food Blogger Pro today absolutely risk-free with our 60-day money-back guarantee.